Historically, knowing what springs to add or remove in your Pilates Practice has been a challenge. As we've experienced in Pilates, sometimes adding weight makes an exercise harder, but other times...adding weight makes an exercise easier.
Here, at Flexia, we thought we'd make life a little simpler.
That's why we created our Spring Level Indicator, on the left-hand side of your class screen, in the Flexia Online Studio. This handy sidebar not only updates every exercise to keep you on track with any spring changes, but also has the unique ability to advance or decrease levels from 1-5, based on the user's goals for the workout.
How do I know what springs to use in class?
Take a look at the left-hand side of the screen below--that's your Spring Level Indicator!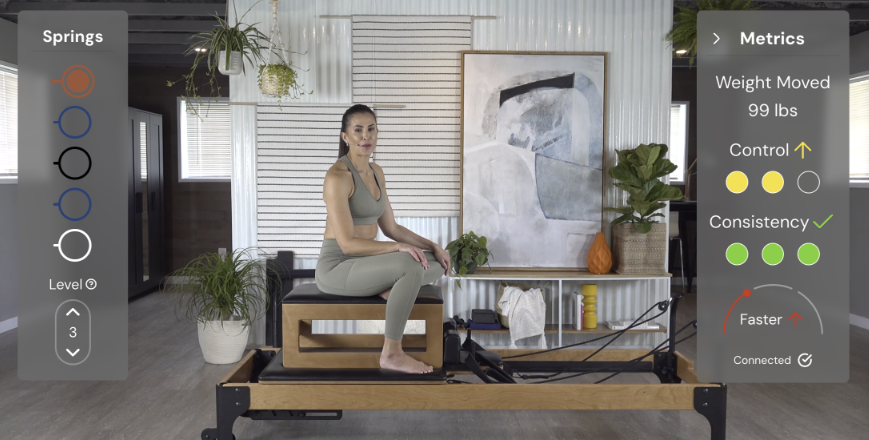 Here, we can see that one orange spring is filled in, indicating that just your orange spring should be engaged for the next exercise.
Moments before the exercise swaps in class, your spring
What if the spring setting suggested isn't right for me?
We've got you here, too. To make the exercise more challenging, simply tap the ⬆️, and to decrease the challenge, tap ⬇️. With Levels 1-5 to choose from, we make it easy to find your perfect challenge.
Colored layout for your spring set-up